Hi loves! This is my very first blogger event, and I am sharing with you my virgin experience. Thank you Smith and Rachie (she's pretty!) for the invitation!

他們拿走了我的第一次。

Event: Jardin de Fleurs (Flower Garden in French)
Venue: Singapore Turf Club

As I have mentioned, this is my first blogger event, and I have been skeptical about attending. I am a socially awkward cow and parties freak me out. But here I am at the party, nervous as I opened the door to a foreign place – a foreign place filled with strangers, beautiful strangers. Feeling completely out of place.

But the awkwardness was gradually rubbed off (thankfuckingfully) as I warm up during the event. Smith, Social Media Manager of One9Ninety, had been very friendly and approachable, and I must thank him for proudly promoting my Instagram – @effynius – to everyone for me! Feeling so much love and motivation already. 🙂 Not forgetting the rest of One9Ninety's crew – Rachie, Eunice and Fadilah (do point out to me if I missed out anyone) – who are constantly full of smiles, which made me feel so much at home!

I got to know some fellow bloggers too, very pretty bloggers – Regina, Felly and Silver (I didn't get to talk to all the bloggers that attended, which I hope to have the opportunity to meet again and know in future) – I am actually surprised that they are all really lovely and easy-going people, far from my expectation.

If this is what socialising life is about, my shy self might actually grow to enjoy it!




Photos of Jardin de Fleurs event.
Enough of my ramblings, now let me share with you the photos of the day's event!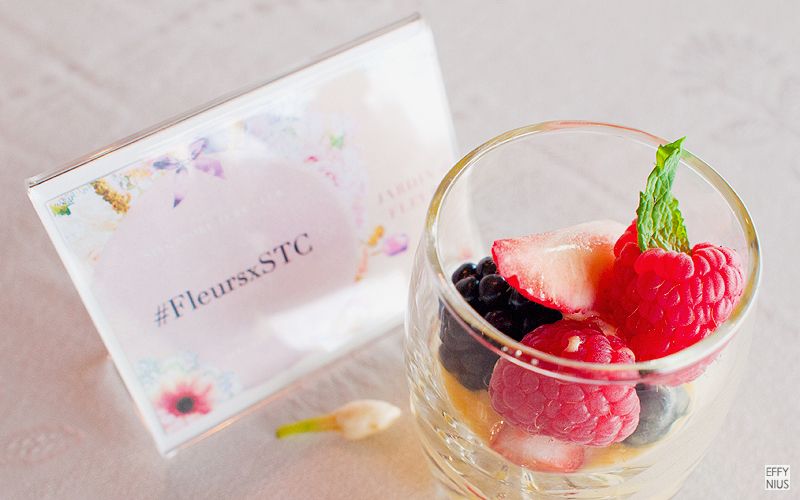 Also check out #FleursxSTC on Instagram and Twitter for more pictures of the event.



Click on images to enlarge.

The Room.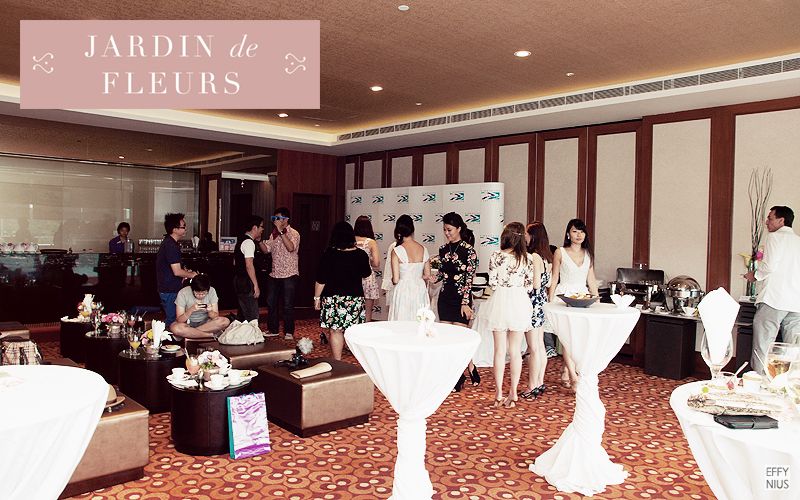 You'd be surprised that Singapore Turf Club can actually be a good venue for events. Fully furnished with sofa and carpeted floor, the spacious room comes with a full service bar and private betting counter.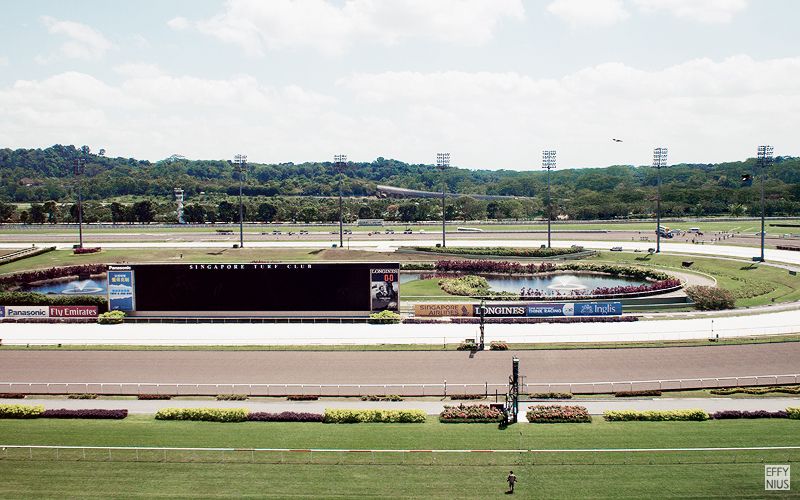 Enjoy lovely view of the race course from the room, like a boss. 😀

There was a balcony but I dare not get out there
because I have really bad acrophobia. >.<

The Awesome Food.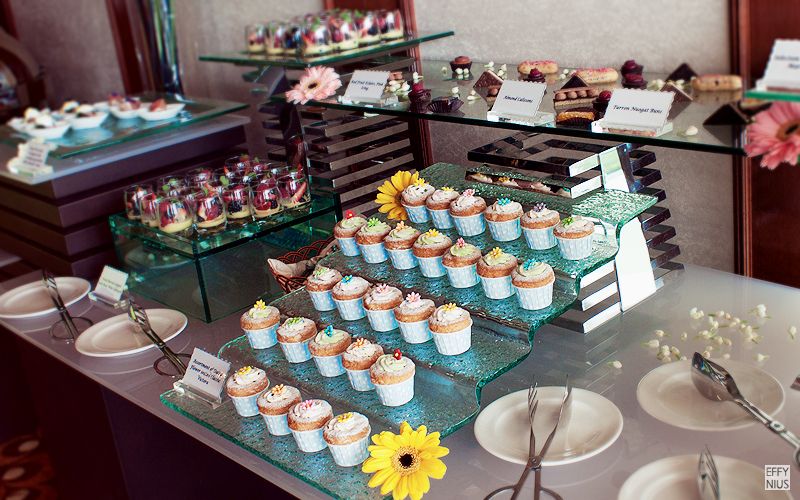 I just realised I didn't try these lovely mini cupcakes!!!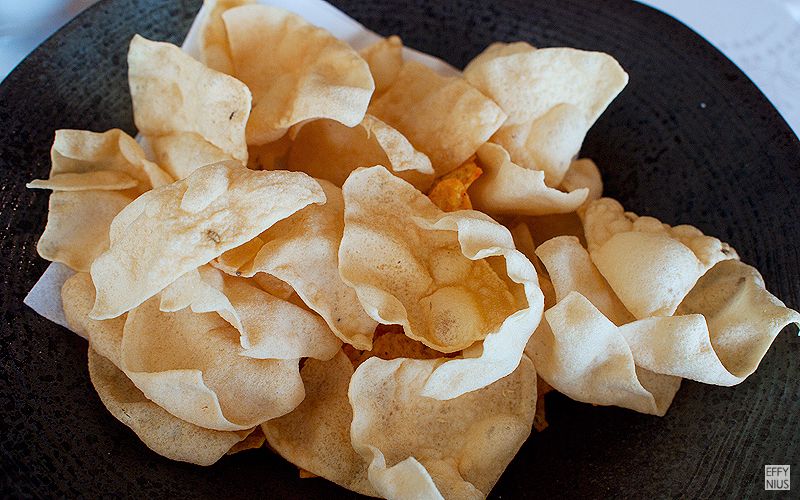 It feels like I'm in India. Nice nom nom though.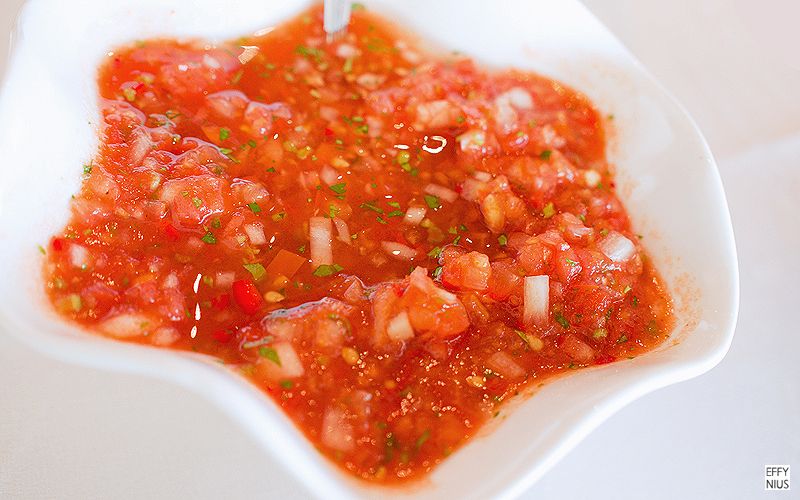 Awesome sauce – tomato, onion and stuff – to go with the above keropok.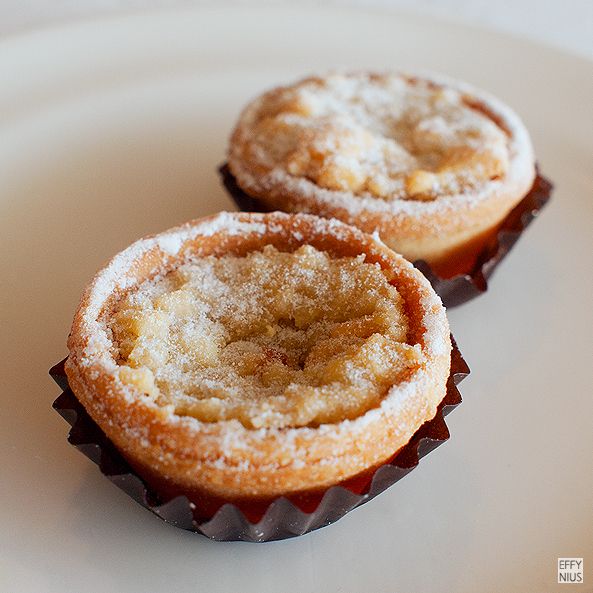 Apple Custard. I don't really fancy this because there's raisins inside.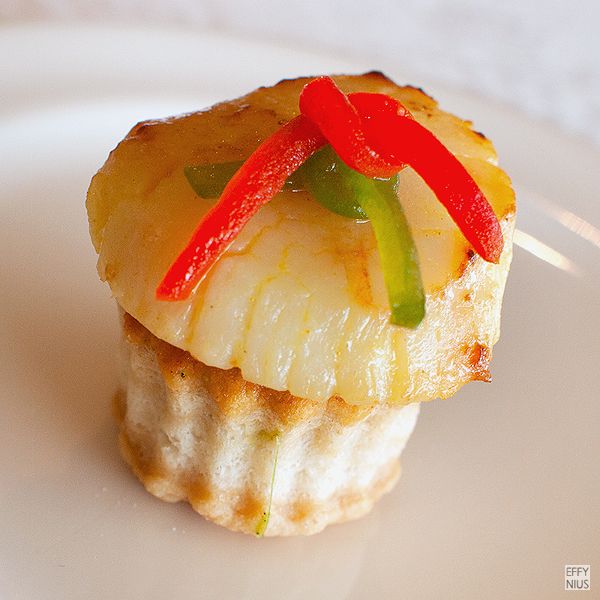 Scallop something. It's a weird combination with scallop and… spinach.







Viewing the horses.
Before you bet on the horses, you might want to check out their conditions and behaviours before the race. Here is where you will get to see them up close. Not only should you observe the horses, but jockeys as well. To fully make use of my whole racing experience, I shall pick out my favourite horse from here!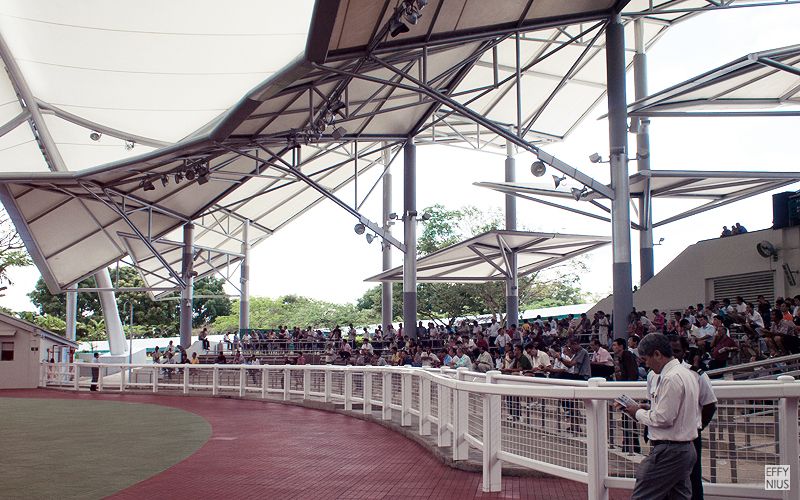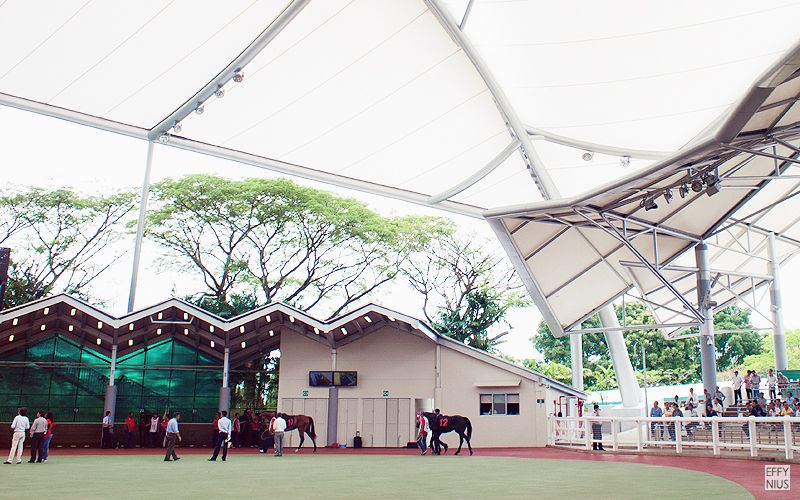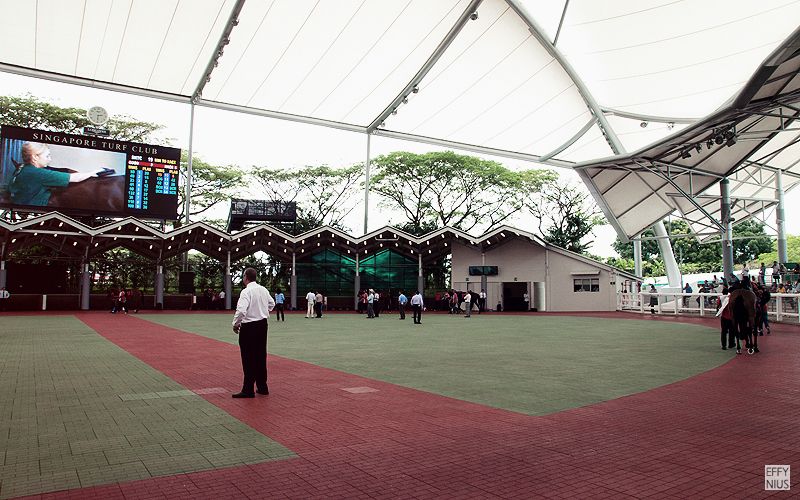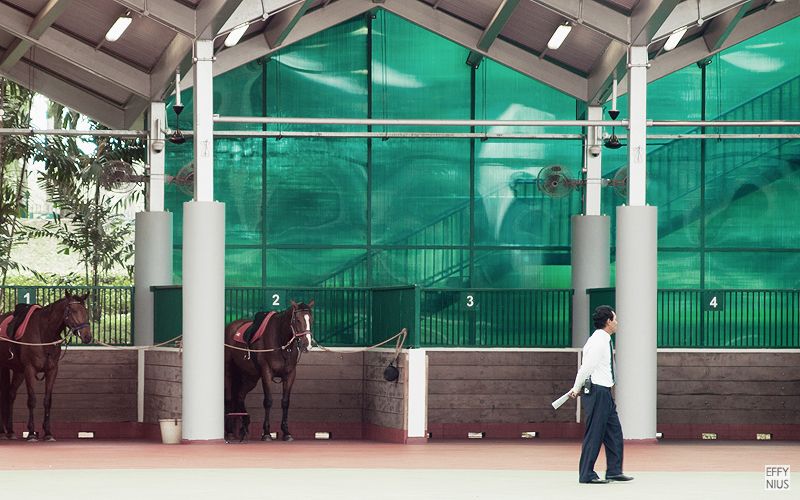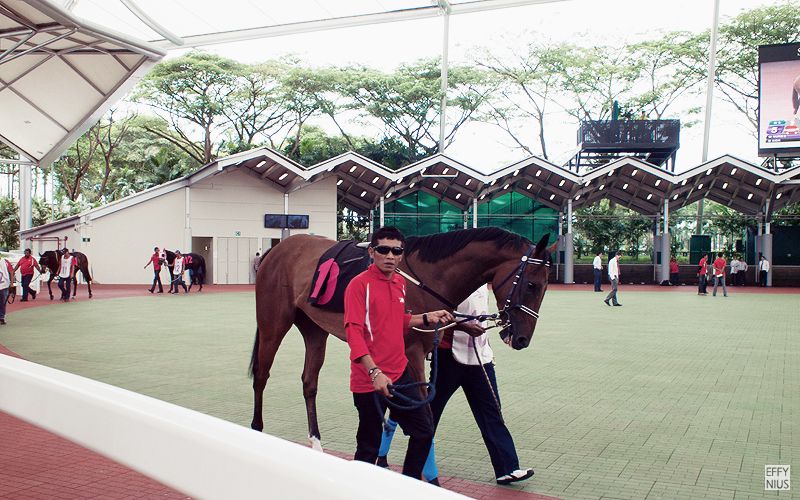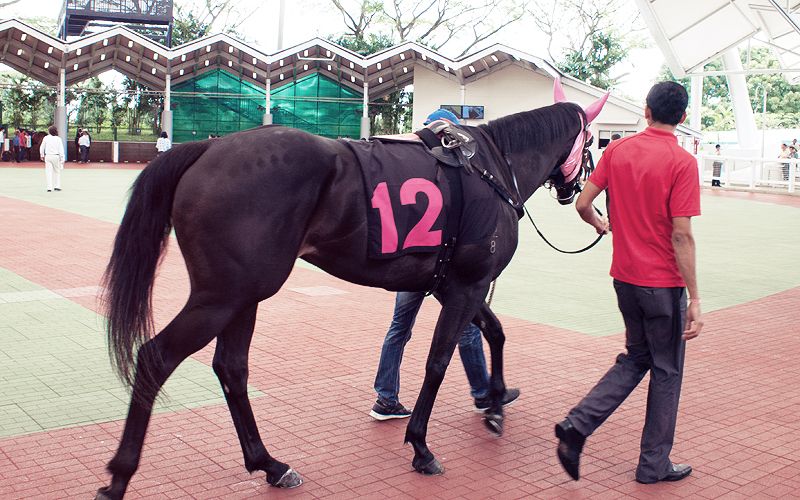 Warming up the horses before appearance of their respective jockeys.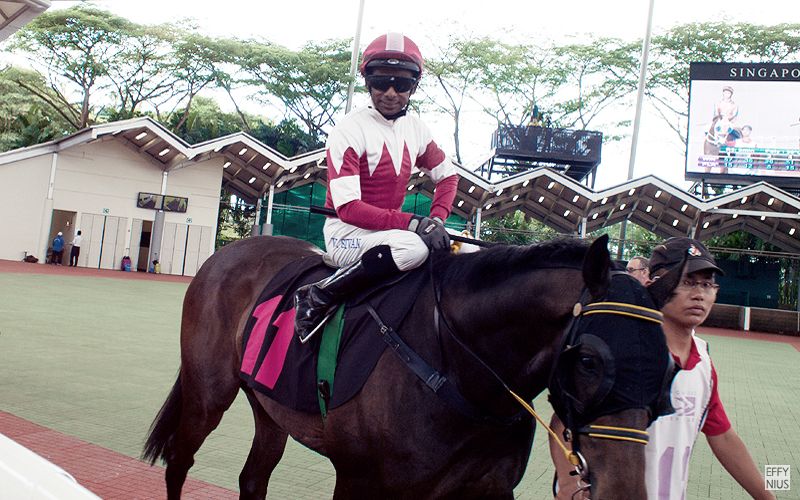 And here are the jockeys! Cheeky jockey with cheeky grin.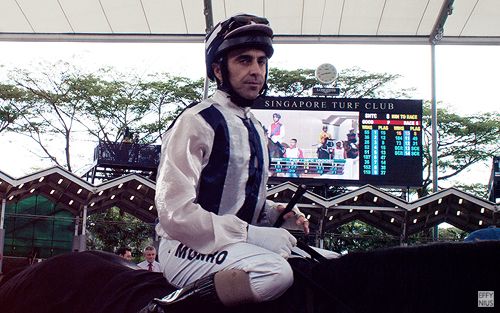 Man, you look stern.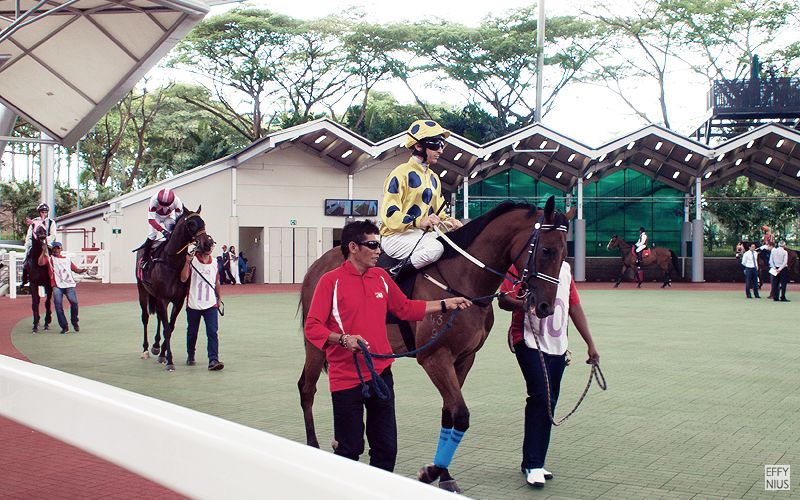 That kickass jockey outfit, who designed it? He's the winner by the way!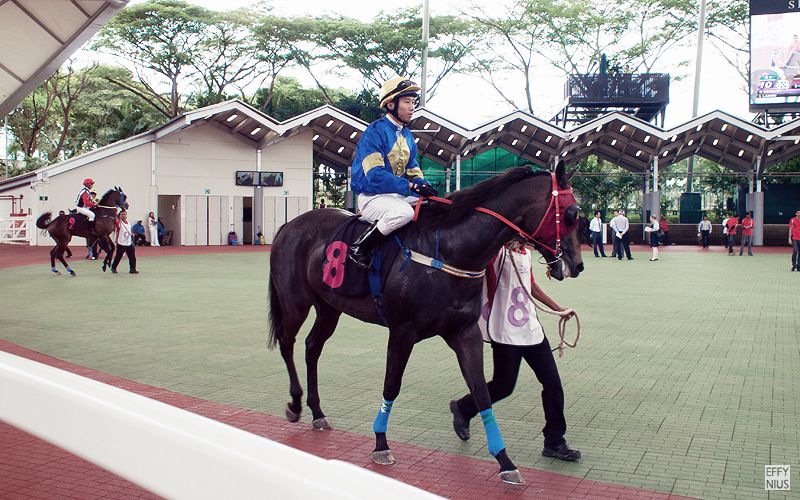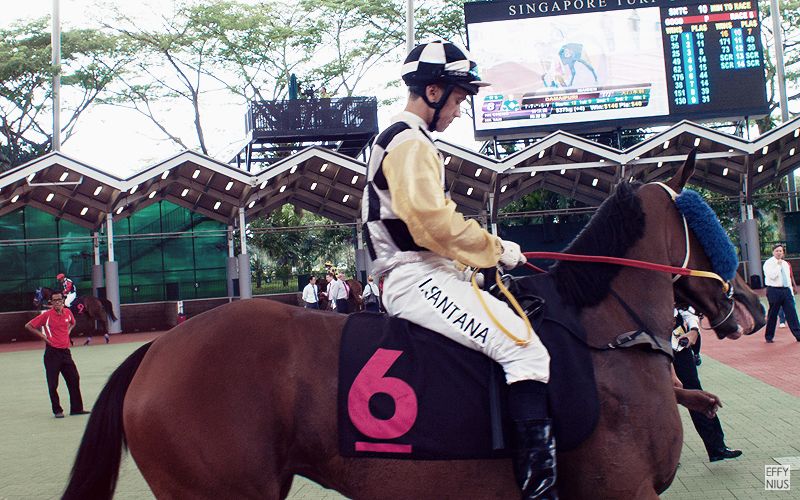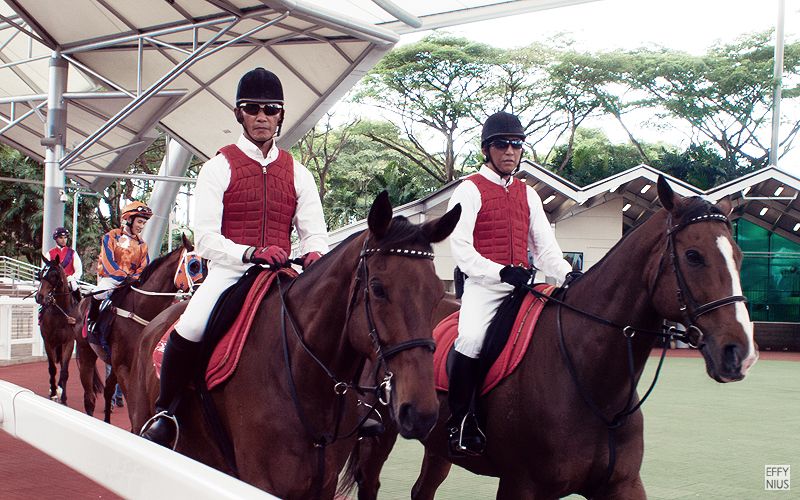 Appearance of these two indicates the end of warming up.
Jockeys with their respective horses to march out and ready for their race!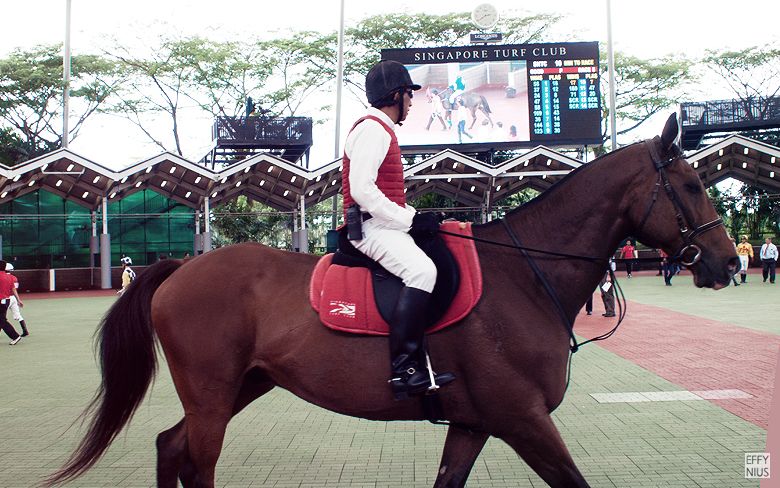 很壯觀哟!







Lower Grandstand.
Moving out to the lower grandstand, ready to catch the horse race – LIVE! I'm betting verbally on 10 and 12, which came in third and fourth at the end of race. The man bet on 2 which… didn't even manage to come up on the result screen. :p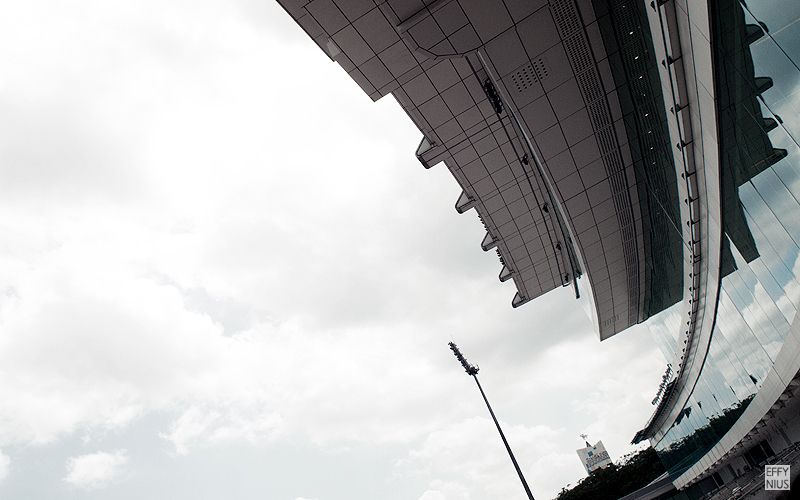 Awesome exterior.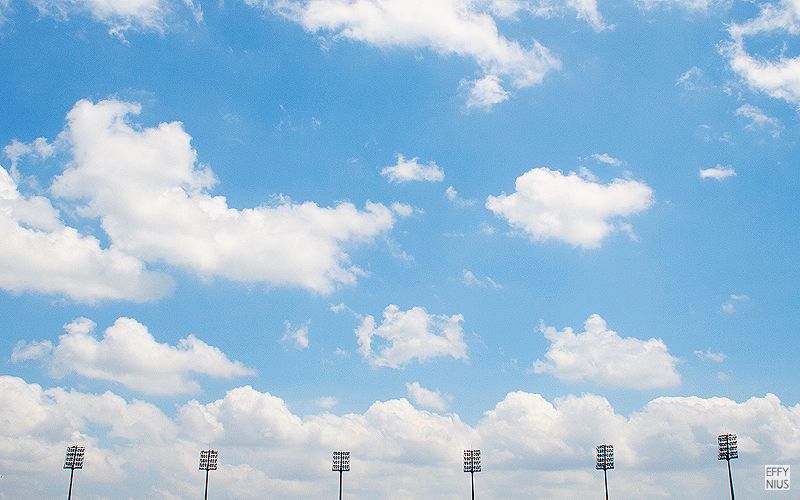 Purrrfeccct weather.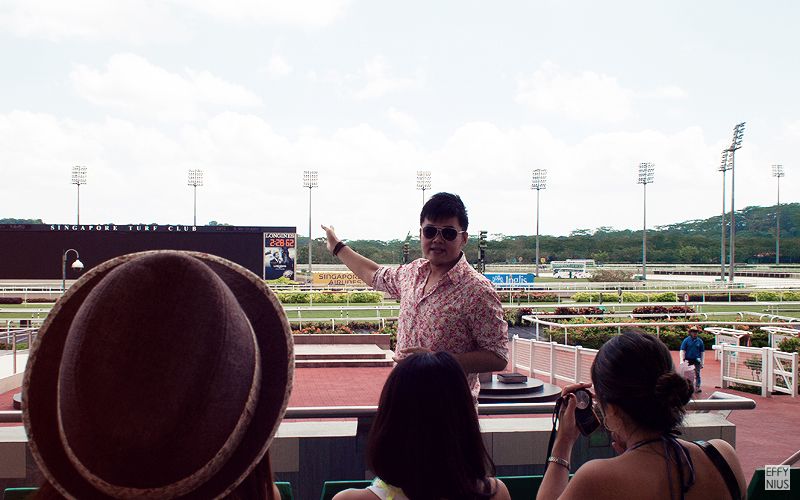 Chitty chatty Smith introducing to us more of Singapore Turf Club before the race.



BANG!!!
And the horse race starts now!!!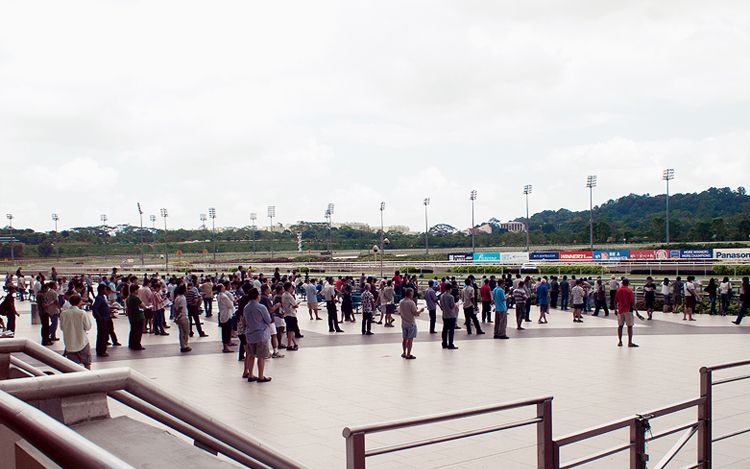 The crazy crowd after race starts off. It really was a whole new experience catching it LIVE, you should try it one day! All that screaming and cheering, it's pretty fun and can be addictive in a way. But please, my gentle reminder to you –
do not get hooked on to gambling. 🙂







Camwhores.
Now, eye candies for you – camwhoring pictures during the event!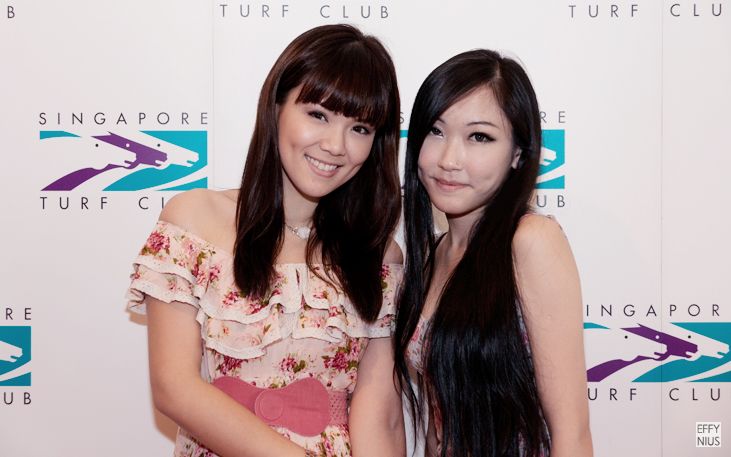 Happy to meet Silver Ang in person, she's gorgeous!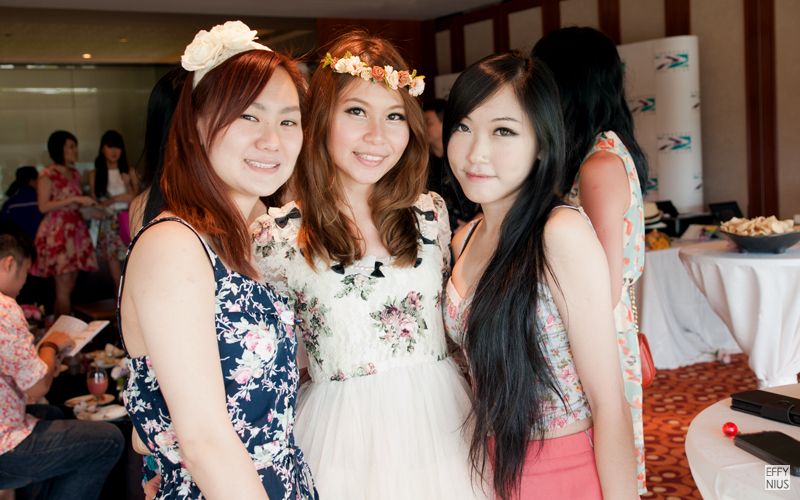 The two new friends, also fellow bloggers – Felly (left) and Regina (middle).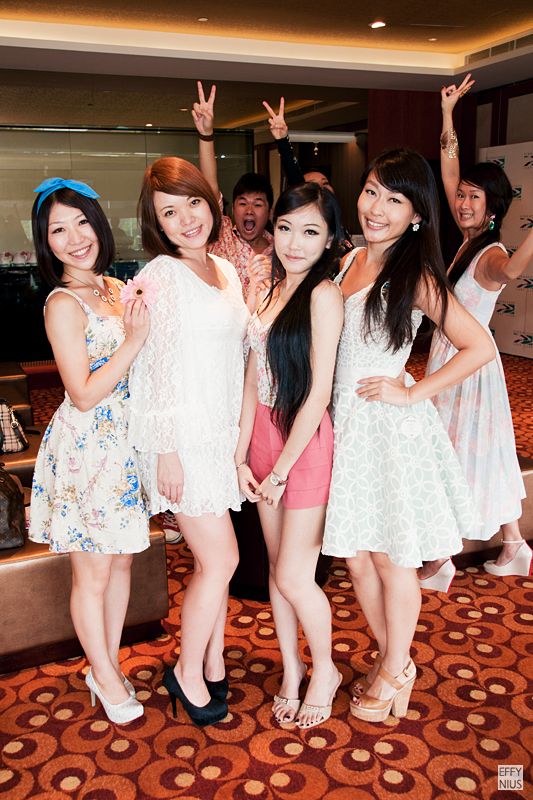 The famous Ninja Girls! Burn the photo bombers alive!


We Love Photocards! ♡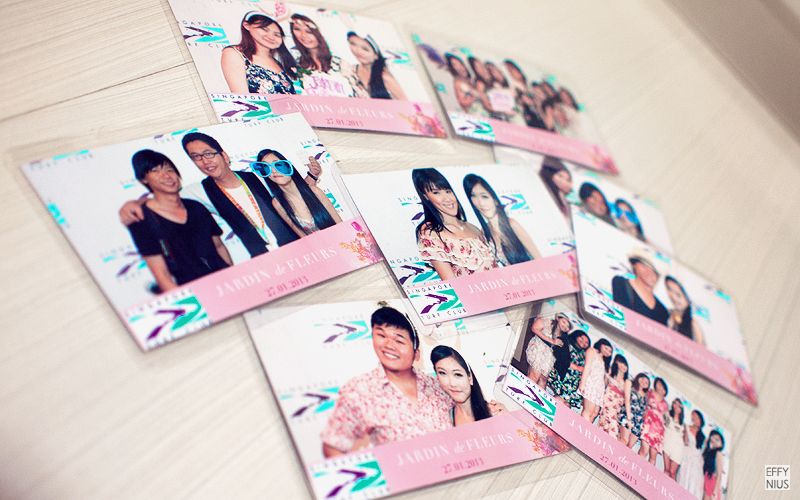 Thank you to the organisers for the photo booth and instantly printed photocards! Feeling like a celebrity already. 😀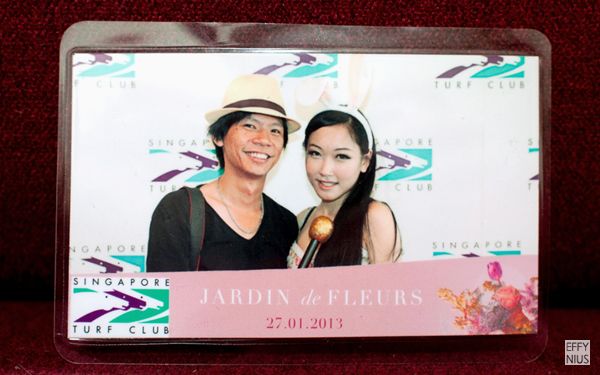 The man.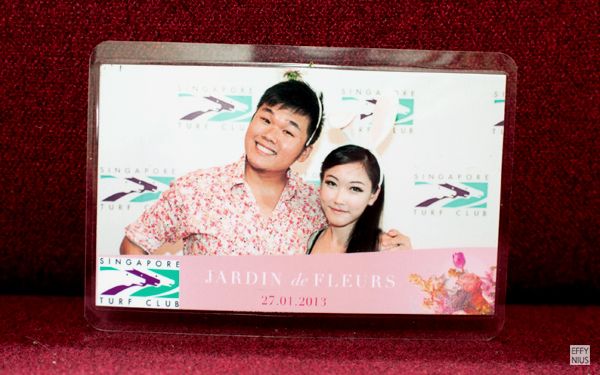 Smith.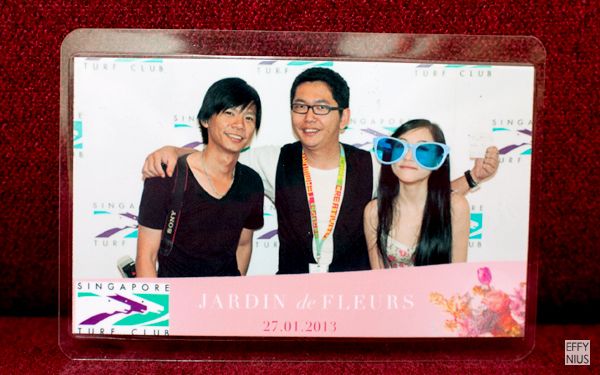 The man and the photographer of the day's event.
Seriously, why did I even choose this glasses to put on???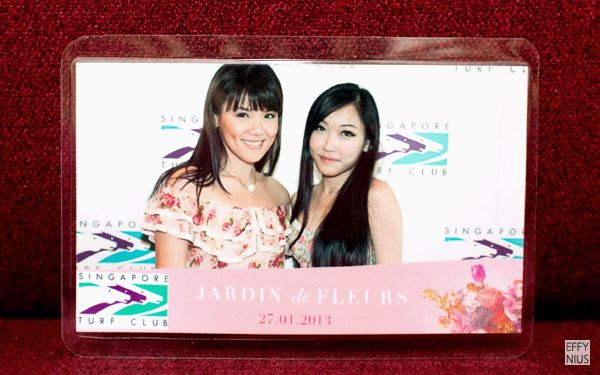 Silver.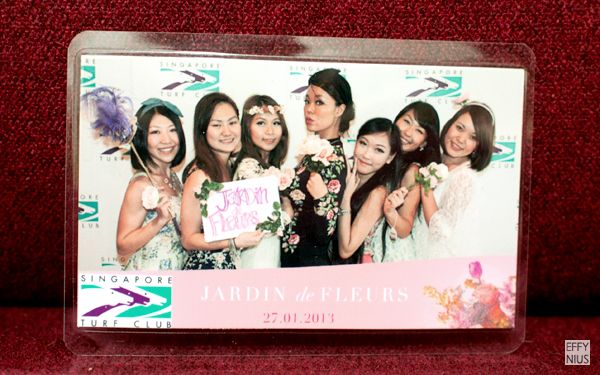 Ninja Girls, Felly and Regina.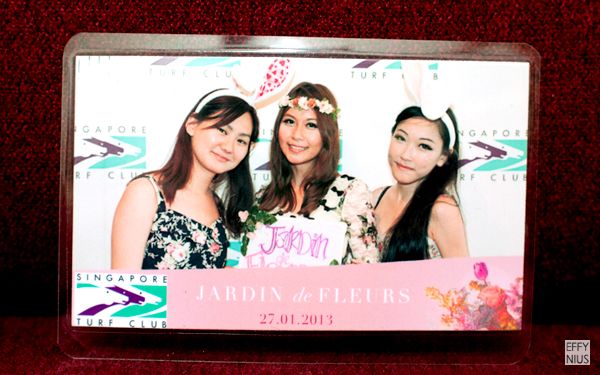 Felly and Regina.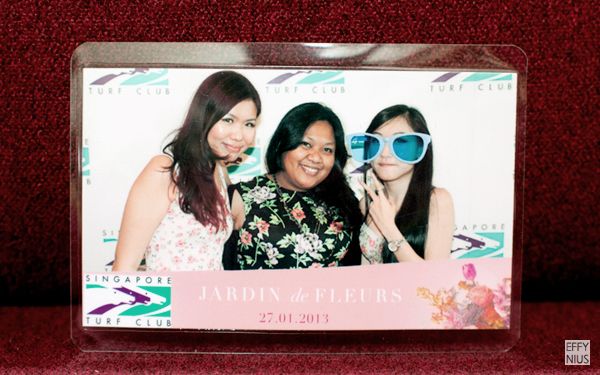 Rachie and Fadilah.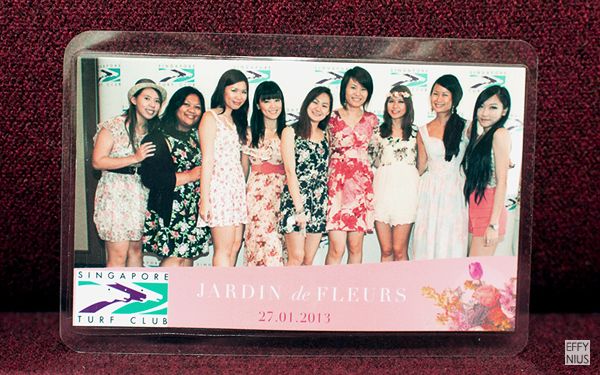 Gorgeous florals of the event!







Once again, thank you for the invitation to this event! I have made some awesome new friends and really enjoyed myself throughout the wonderful tour around Singapore Turf Club and it was fun to have my first awesome experience on horse racing. 🙂

Looking forward to more of such events again!