Why Did I Go For Breast Augmentation?

Since young, I have been humiliated for having small boobs. Unless you are a flat-chested woman, you will never understand the pain of it.

As I grew up, having always needed to wear padded bras got really uncomfortable – and with that, my consideration on having Breast Augmentation is firm.

I was fearful of going under the knife initially. But at the end of the day, to be who I really want to be, the fear must be overcomed.

Most people might feel the fear after deciding on plastic surgery, be it going under knife or not, but I was all prepared mentally. I know what I have always wanted to do since I was still in high school.

Be Who I Want To Be ♡

And now with the arising trends for plastic surgery in Singapore, I took a bold step going under the knife – in beautifying myself. Many may disagree, but the less you care about others, the happier you will be.

Now that I had my Breast Augmentation surgery done, I am full of confidence, with a beautiful body every woman long for. And I am proud to step forward to share my experience with you.

Thank you Dr. Shens | Shen's Clinic for helping to gain the confidence in me.

I am finally able to wear anything I like! 🙂





Read on to find out more about the entire procedure of Breast Augmentation from Consultation to my Recovery Journey up till date. 🙂





The Procedure of Breast Augmentation.

Consultation | Waiting Area

At Cosmetic For Surgery, I like that every patient is ensured of confidentiality and privacy during visits. There are private spaces at the waiting area so there are no worries of anyone spotting you if you are concerned about that.

And so here I am at my little own space while waiting for my consultation with Dr. Shens.




Consultation | Understanding The Different Types of Breast Implants

People come in all shapes and sizes, it's one of the things that makes us different, makes us special. That's why breast implants come in different shapes and sizes too, because not every person will want the same looking breasts after breast enhancement surgery.

There are two basic breast implant shapes: Round and Teardrop.

Let's have a look at these two different breast implant shapes.

Round.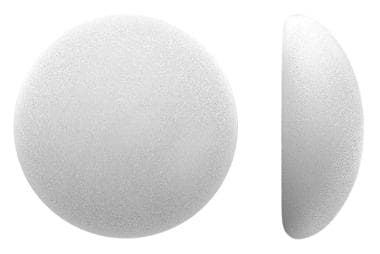 The most common of the implant shapes is the round implant, which looks like a compressed sphere. Women who wish to have more fullness in the top part of the breasts will probably consider the round implant to be a better choice.

Patients who choose the round implants do so for the lift, cleavage, and fullness they give to the breast.

On the other hand, some women may feel round implants look too artificial, and choose the teardrop-shaped implant which provides a lot more natural look – especially after the entire recovery process.

Teardrop.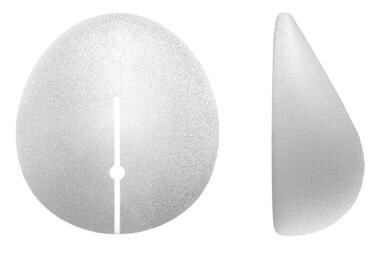 The teardrop name comes from the way it is shaped, with a sloped contour that fills out more on the bottom than the top, mimicking the shape of natural breasts.

Even though the upper part of the teardrop implants aren't quite as filled out as the round implants, they tend to give greater projection than their round counterparts with the same amount of volume.

Women who are seeking a breast enhancement that appears more natural – like myself – teardrop implants will definitely be the right choice.

Have you already guessed my final ultimate choice then?

There is no need for a second consideration – it has to be the natural-looking Teardrop implants. 🙂





Consultation | Understanding The Placement of Breast Implants.

There are differences between Over and Under the Muscle Breast Augmentation.

Let's have a look and compare the differences.




The majority of breast implants are placed Under The Muscle.

There are several advantages to this approach. These include more soft tissue coverage which results in fewer visible folds, creases and ripples in the implant. This is especially important in women who have thin skin and minimal breast tissue.

Another advantage of under-the-muscle placement is a lower incidence of capsular contracture. This phenomena results in hardening and distortion of the breast. Patients can also have significant pain with capsular formation. Capsular contractures can occur with the implant in either position but the incidence is higher when the implant is placed on top of the muscle. For these reasons, under-the-muscle placement gives a more natural look in most areas.

Lastly, in layman terms, under the muscle is a better choice because you wouldn't want the implants to move all over your chest as the recommended placement secures the implants under your own breasts.

You don't have to worry about waking up in the morning with one implant at your neck and the other on your back. 😀





Consultation | Assessment

Having understood everything I need to know about Breast Augmentation procedure and all my enquiries answered – with the both of us on agreement on the final decision, it is finally the dreaded time of revealing my non-existing boobs – which I didn't expect coming.

I was told to remove my bra and top to get myself changed into their robe – for Dr. Shens to assess.

I assumed it was all talking and telling him my preferred size. But it is of course best to discuss with the surgeon on the best option after assessment – in consideration of height, weight, as well as your torso size. Especially on how your exisiting breasts are like at current.




Consultation | Breast Implants

I was then told to get myself changed into a white body-hugging top – and it's reeeaaally tight! The purpose for the tight top is to hold the breast implants in place to get a rough idea on the overall look of how they will turn out after surgery.

I let out a nervous laugh because with the body-hugging top – and especially that it is in white – my nipples were almost visible. It doesn't help that the fact that I was a flat-chested.

I look like a piece of cardboard.

However, Dr Shens professionally carried on with the assessment and suggested a 305CC for me – which is to be a C/D cup. Just the thought of it made me excited!

After stuffing the implants into my tight top – with his help – I turned to looked at myself in the mirror, man it was HUGE.

I actually asked Dr Shens if it was too big for me as I am more of a petite build.




Well, never think it will be too big for you if you have tried on yourself because as it settles down, it is going to look really natural and thus might be slightly smaller than expected. Albeit the fact that during my consultation when I thought the size was crazily huge, I secretly wished I had gone bigger.

They are turning out really well now – which I will touch on more later in the post about my recovery process.





Consultation | Confirmation of Surgery Date

After everything is finalised, I am back at the waiting area to fix a date for my surgery. I wanted it as soon as possible – hoping it to be within the next few days! I was told implants have to be ordered but it takes only a couple days to a week and unfortunately, the nurse is going on a long leave and thus I had to wait for about a month.





Waiting Period | Anxiety Kicks In

I was really excited, and at the same time, anxious.

There are so many things going through my mind on and off during the wait.

I start to have second thoughts about going for the surgery even though I knew it is what I have always wanted and I had definitely made the right decision.

If you are going through the same phase as me – which frankly it wasn't just a one-time passting thought but every now and then during the wait – it is perfectly normal.

The worries come because you are making big changes to the body you have been living in since birth.





Pre-Breast Augmentation Surgery.

There are a few things to take note before the surgery.

Mammograms Prior to Breast Augmentation.

Dr. Shens requires a pre-operative mammogram before the Breast Augmentation surgery – which isn't terribly expensive as I thought so – costing about SGD$100 odd. Having this diagnostic test prior to breast augmentation will allow you to have a baseline mammogram on file, which is helpful when you have future mammograms – especially that in any case later on down the road, if any situations should arise.

You may wish to do the Ultrasound Scan for Breast at polyclinic first before consultation with him. After which, bring the report to him for review to see if you are a suitable candidate. That is a faster process to know if you are the right candidate for this surgery.

Pre-Breast Augmentation Operative Instructions.

Prior to my breast augmentation surgery, Dr. Shens gave me list of pre-operative instructions. Not adhering to the instructions may cause problems during surgery and/or during your recovery, so of course, I was a really good girl on this.

Also, it is always important to let your surgeon know if you have been taking long-term medications – especially that I have anxiety disorder. This is to avoid complications during/after surgery. And so I diligently list out all of the medications that I have taken and are still taking.

Do Not's.

✿ Do not wear contact lenses to surgery
✿ Do not wear makeup on the day of surgery
✿ Do not wear nail polish on surgery day
✿ Do not wear jewellery, including any body piercings, on surgery day
✿ Do not wear any hair accessories containing metal (such as barrettes or clips with metal springs, etc.)
✿ Do not eat or drink anything for at least 8-12 hours before surgery
✿ Do not consume alcohol for 24 hours prior to surgery
✿ Do not smoke – but if you do, try your best to stop for at least four weeks prior to surgery. I can understand the pain of going cold turkey on this but if you cannot quit, cut back as much as possible as smoking constricts the blood vessels which can interfere with the healing.

Do's.

✿ Do wear comfortable clothing and shoes on the day of surgery

It is preferable to wear pants or shorts that can be pulled on easily. Your top should be buttoned or zipped in the front. It should not have to go on over your head, as lifting your arms above your head will be very uncomfortable immediately following surgery.





Breast Augmentation Surgery Day.

I don't know how I managed to get through the long wait as well as the worries, but before I know it, it is surgery day.

I am about to become a new me.

Pre-Surgery.

I was nervous as hell and constantly chanting, "I AM SCARED" to the point they started laughing. I laughed with them. The entire surgical team was very gentle and their hospitality makes everything at ease.

Pre-surgery tests are made to ensure I am good for surgery.




Surgery.

I was brought into the operating theatre – and still chanting, "I AM REALLY SCARED."

The anesthetist – Dr. Tan – is a very soft and gentle guy and handles the patient very well. He chatted with me and explained every single detail before he injected the anesthesia. My response to him was the same old chant.

Anesthesia time.

He placed an ice pack to numb the to-be injected area and for minimising the pain. I am not afraid of needles so it was all good. I believe patients who are very bad with jabs will be easily calmed as well with his soothing tone and swift hands.

Unfortunately, I am not able to share with you the surgery process as it is against medical law in Singapore to provide medias of operations and such.

You may want to search on YouTube for such procedures to understand more but my advise is – NO. I don't think I want to know how my body is getting cut up. My family, however, was curious and went ahead to check out some videos. They apprarently regretted.

So, I am glad to skip the photos of bloody procedure as the thought of it scares me enough.

As long as I know how how the procedure is like and that I am in good hands of Dr. Shens, I really don't need the bloody details – literally.

What really matters to me is the end result. 🙂




Post-Surgery.

TA-DAAAHHHHH!!!

It's finally over!




Surprisingly, there was no pain at all!

There were no discomfort nor pain to the point I panicked that I did not go through the surgery due to some unforeseen circumstances.

I looked down at my chest but still wasn't sure if I had gone through the surgery at all, I guess it is normal since I was wearing very loose fitting top and that I couldn't feel anything.

So, I had a quick peek under my top and there it is – I have big boobs.

Actually, big tight boobs to be exact.

HELL YEAYYY.

I was told later that anesthesia was also injected into the chest area from the top corners of chest areas so I won't be feeling any pain around the surgery area – and it can last up to 3 days.

I woke up with biscuits and Milo served – and it felt like a feast. I haven't had any food for more than 12 hours, and my normal eating time is every 2 hours, no kidding.

I was constantly attended to by the nurse and clinic manager, everything was going smoothly thus far.

After my meal and a short rest, I was taught a few arm exercises by the nurse for faster recovery and loosening of the tight muscles – from stretching of A/B to C/D. It started getting uncomfortable because the chest felt really tight when I stretched but I was told to do it religiously, no matter how painful it gets.



Medications.


Recovery Process.

1st Week.

Nobody told me about the post-surgery excruciating pain I should be expecting from third day onwards – when the injected anesthesia wears off in the nerves around the chest area. The amount of bruises freaked me out as well – it went from chest to stomach and even all the way down to my thighs. As explained by Dr. Shens, the bruises 'moves downwards' due to gravity and flow of blood – and will heal in a couple weeks. The amount of bruises and how heavy it gets depends entirely on each individual.

It was emotionally and physically torturing – which explains why there is only one photo of the bruise. Looking at myself in the mirror was unbearable and too much for me to take.

The first week was probably the darkest period in my life thus far – I sank into depression.

I started blaming myself.

Why did I choose to go through this? Why am I bringing this much pain to myself? Why did I go under the knife on my perfectly healthy body when most people avoid operations due to the risks? So many questions were running through my mind. The feeling was overwhelming.

I stopped talking for a couple days.

I went back to Dr. Shens on the fifth day – in a distraught state. Dr. Tan was there as well. Upon a short talk with them – about how I was not able to cope and the crazy pain was too much to bear – I broke down in the clinic.

I am grateful for them to take my whinings and hysterical behaviour patiently. The entire team was very supportive and stayed by me.

"Trust me, Vikki. I know this is a tough period for you. But once this phase is over, you will not regret. You will grow to love your new body," said Dr. Shens.

Eventually, my emotions got back in control, and I left the clinic feeling very much assured and ready to fight on.




Recovery Process.

2nd Week | Follow Up

The purpose of the second week follow up is to remove the dressing and to check for any infections on the wounds, and of course, to ensure that the implants are settling down in place.

All is good.

Except for the scars.

I had a look at them and they looked really scary, after which I learnt that they are only scabs and will peel off to the shade close to your skin tone.

I was told to press on the scars every now and then to smooth them out faster. And after 6 months, a laser treatment will be done to blend the scar with my skin – for a more natural look.

The pain by now has more or less gone away. Some people take the prescribed painkillers for at least a month (not recommended) but I stopped after 14 days.

Thinking back, I was so over-reacting during the first week. Still I don't know how I did it, but I am glad that I have managed to pull through the toughest period and is beginning to appreciate my new found boobs now.




Recovery Process.

4th Week

The implants are settling very well, and my side boobs has softened. It does help by doing the arm exercises religiously. Most importantly, all that pain and bruises have since subsided. There are still tightness in the middle of the chest, probably due to lack of stretching of muscles in the inner part of chest.

Nevertheless, still looking great 😀




Recovery Process.

6th Week

Scars has lightened, and my side boobs has completely soften.

This makes me excited!

The inner chest area, however, takes much longer to recover. Nevertheless, albeit it being a little stiff still, I can see and feel the implants gradually softening and settling down to the desired position.

It is looking more and more natural day by day.

I reaaally can't wait for the full recovery results – which takes from 6 months to a year.




Recovery Process.

12th Week

My breast augmentation surgery has finally past the three months marking now.

My boobs have softened so much more, but still far from full recovery. There is nothing much I can do but repeating to myself, "be patient, be patient, and be patient."

The awesome thing now is, I CAN FINALLY BUY MYSELF NEW BRAS.

It feels like back to a little girl, going on a hunt to find a bra for the first time, with the help of my mom. I am not exactly sure what fits me now. I am nervous. I am thrilled.

And comes the moment of truth ……… I went from A/B to C/D!

No more uncomfortable thick paddings!

It is worth the wait.




Before & After.

Now let's have a comparison – before and after my Breast Augmentation surgery – with the same top.

I know you love my two new girls as much I do!


BEFORE
AFTER


All the downs I had went through was all worth it.

I am now confident to wear any tops that I fancy – low cuts, sexy dresses and stuff – without the need to worry if they look empty on top. My new body makes me look good in anything!

I have now gained so much more confidence in me, and I sincerely thank Dr. Shens for everything.

Photoshoot for magazines (Her World & 8 Days) coming up next.

I can't wait to share with you the awesome photoshoot with my gorgeous new look!

Stay tuned!



DR. SHEN'S CLINIC

38 Irrawaddy Road
#08-36
Mount Elizabeth Novena Hospital Specialist Centre
Singapore 329563

Telephone:
+65 6690 6813

SMS/Whatsapp:
+65 9641 6744

Opening Hours:
Mondays to Wednesdays, and Fridays: 1000am – 1800pm
Thursdays: 1000am – 1800pm
Saturdays: 1000am – 1500pm
Sundays and PH: Closed

Website:
www.shensclinic.com

Email:
enquiry@shensclinic.com

Contact:
www.shensclinic.com/contact

Facebook:
www.facebook.com/drshensclinic

Thank you loves, for taking the time to read.

LIKE & SHARE my Facebook page – Effynius ♡